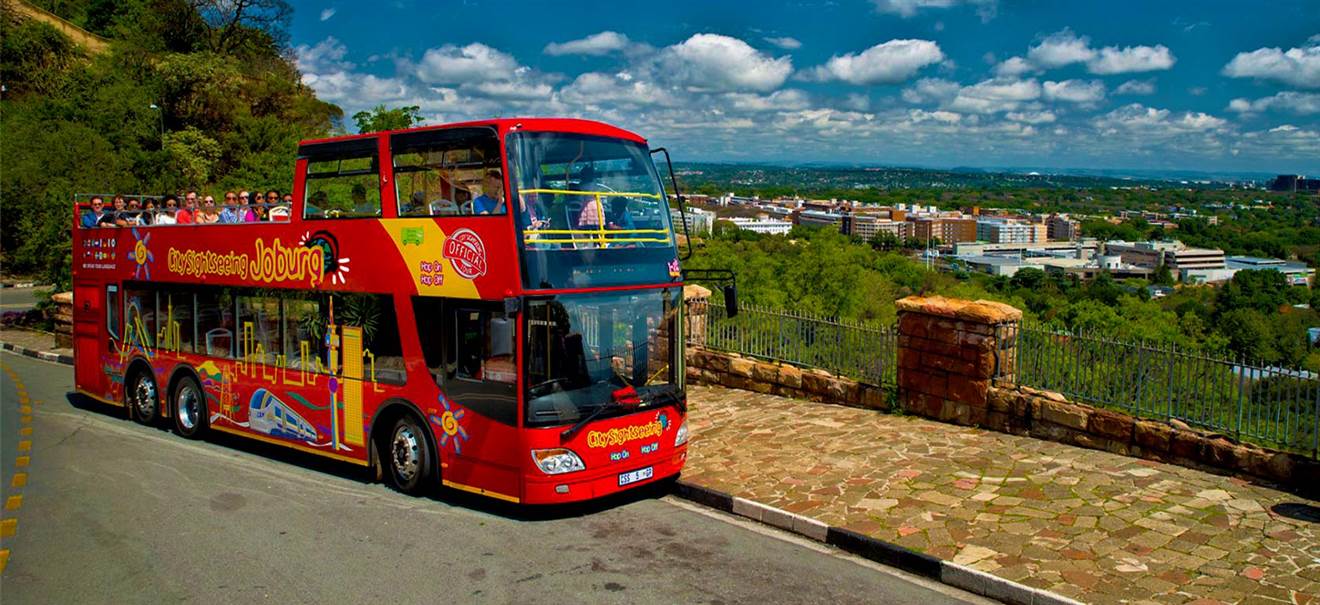 Johannesburg Hop-on Hop-off Bus
To product
Traveling through Johannesburg at your own pace. Step on and off wherever and whenever you want with one ticket (per person).
Johannesburg Red City Tour
The buses leave every 30/40 minutes and follow a circular route of 13 stops. The Red City Tour takes you to all the highlights of Johannesburg, he will stop including at the James Hall Transport Museum, the Apartheid Museum and the Origins Centre at Wits.
Duration: about 2 hours
Schedule: every 30/40 minutes
Departure first hour: 09.00hrs
Departure last hour: 15:40hrs
Availability Activity: 7 days a week
Recommended starting points: Gautrain station at the park, bus stop 1. Gold Reef City, bus stop 6.
Route (stops):
1. Gandhiplein
2. Carlton Centre
3. Santorama Miniland
4. James Hall Transport Museum
5. Gold Reef City theme park
6. Apartheid Museum
7. Mining district
8. New Town
9. Origins Centre by Wits 
10. Braamfontein
11. Constitution Hill
12. Gautrain Park Station
More information:
The safest depart places are the Gautrain Park Station or the Golf Reef City Casino. At the station, you will meet one of the employees with red jackets. Our tour office is at the Golf Reef City Casino. The buses follow a schedule which can be found at the bus stops. The audio guide of this tour is available in 16 different languages.