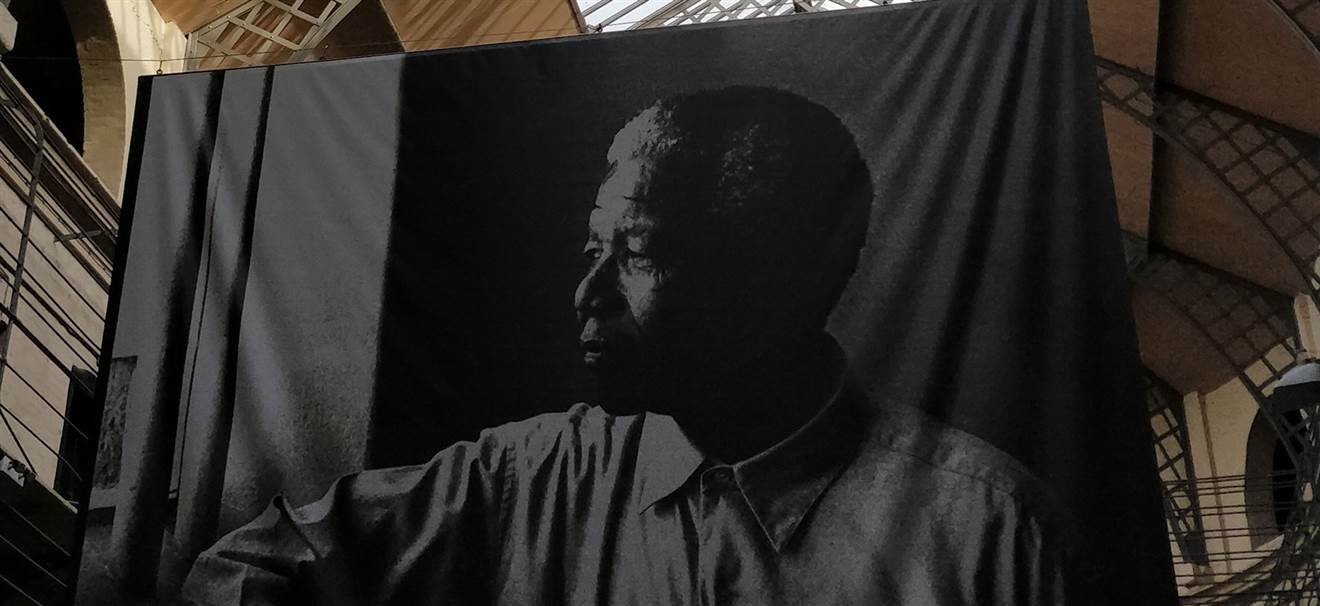 Robben Island Tour & Hop on Hop off Bus
To product
Learn more about Mandela's time on Robben Island!
People lived on Robben Island many thousands of years ago, when the sea channel between the Island and the Cape mainland was not covered with water. Since the Dutch settled at the Cape in the mid-1600s, Robben Island has been used primarily as a prison. Indigenous African leaders, Muslim leaders from the East Indies, Dutch and British soldiers and civilians, women, and anti-apartheid activists, were all imprisoned on the Island. Nobel Laureate and former President of South Africa Nelson Mandela was imprisoned on Robben Island for 18 of the 27 years he served behind bars before the fall of apartheid.
Robben Island has not only been used as a prison. It was a training and defence station in World War II (1939-1945) and a hospital for people with leprosy, and the mentally and chronically ill (1846-1931). Since 1997 it has been a museum and a heritage site.
The Robben Island Tour includes:
A return boat trip across Table Bay
A visit to the infamous Maximum Security Prison
Interaction with an ex-political prisoner
A 45-minute bus ride with a guide providing commentary
The opportunity to explore the Murray's Bay Harbour precinct attractions, such as the Muslim shrine, or kramat, and the Museum Shop.

To secure a place for yourself or your group on the ferry during the busy summer season, we recommend you to book early with Ticketbar!
Duration:
3.5 hours (including the two half-hour ferry rides)
Departing times:
You can select morning or afternoon tickets, An exact departure-time will be given after your reservation. Tickets will be sent within 24 hours.
How does it work?
When you select the morning departure we automatically select the 9.00h departure. If there is no other availability we select the 11.00h departure. 
The afternoon departure departs at 15.00h. If there is no availability at 15.00h we automatically select the 13.00h departure. 
Timeslots can not be changed or cancelled after your reservation. We would like to ask you to be available in the morning or afternoon when you have selected this time of the day. 
Departure point:
Clocktower, Nelson Mandela Gateway V&A Waterfront
The most comfortable way to explore all the wonderful highlights that Cape Town has to offer!
Includes 2 Hop On - Hop Off Routes

Cape Town is famous for its harbour and its natural setting in the Cape floral kingdom. It is home to well-known landmarks such as Table Mountain and Cape Point and acclaimed as one of the most beautiful cities in the world. Cape Town is also one of the world's most multicultural cities and Africa's most popular tourist destination.
Routes:
Red Route (120 min): Stops at: Two Oceans Aquarium, the Clocktower, Cape Town Convention Centre, Cape Town tourism, St george's cathedral, SA museum, Mount Nelson Hotel, SA Jewish museum, District Six museum, Castle of Good Hope, Gold museum, Jewel Africa, Cableway, Camps bay, President hotel, St John's road, Winchester Mansions hotel.

Blue Tour (135 mins): Stops at: Two Oceans Aquarium, the Clocktower, Cape Town Convention Centre, Cape Town tourism, Mount Nelson, 20 Kirstenbosch, W Constantia nek Wine, World of birds, Imizamo Yethu township, Mariner's Wharf, Camps Bay, President hotel, St John's road, Winchester Mansions hotel. 
Hop on at each stop when you start!

Ticket Length: 1 or 2 days
If you buy the 2 days ticket, you will get:
+ 1-Day Red City Tour 
+ Free Yellow Downtown Tour
+ 1-Day Blue Mini Peninsula Tour 
+ Free Purple Wine Tour 
+ Free Guided Walking Tour
+ Free Canal Cruise 
Please note:
- Valid for 2 consecutive days from date of travel;
- Canal Cruise and Guided Walking Tour can be 
redeemed over 3 consecutive days from date of
issue;
If you buy the 1 day ticket:
- Valid for 1 tour and 1 day only 


Frequency: from 09.00
Red: Summer: every 15 mins  Winter: every 20 mins
Blue: Summer: every 25 mins Winter: every 35 mins
Be Careful, The tour will not be available on the 14th of July


Your ticket is redeemable for 3 months from purchase ! Buy your ticket online and skip the line!